International cargo transportation
International road transport services with HRX are convenient, reliable, and fast. Thanks to our own terminals, highly qualified personnel, and modern vehicles, we can provide quality international cargo transportation in six countries. We have the fastest overnight delivery from Finland, Sweden, Denmark, Estonia, Lithuania, and Poland. If you need to transport cargo outside this region, our reliable and high-quality partner network will ensure delivery to other countries of the world. We also offer fast trucking services in Latvia.
Fast and reliable transport services
Next day delivery and online tracking
Modern vehicles and our own terminals
Transportation of specialized and dangerous goods
HRX transport services
Our goal is to provide international cargo transportation as quickly and conveniently as possible. We provide:
temperature-controlled international transportation to Europe;
refrigerated transport services;
transportation of dangerous goods;
insurance and cargo tracking.
To make the order is a very fast and convenient process – just use our online ordering system. If you have any questions, our support is always ready to answer them.
International freight transport to Europe
One of the main services of our company is international cargo services to Europe. HRX's fleet consists of more than 250 different, multifunctional trucks, which allows us to deliver a variety of goods and parcels quickly and reliably.
In addition to standard freight transport to Europe, we can also transport temperature-controlled cargo and dangerous goods. Choosing HRX transport services, you can always track your cargo in our online tracking system. If you want to transport valuable cargo, we can also offer transportation insurance to eliminate all possible risks.
HRX trucks handle multiple loading and unloading operations throughout the day, allowing us to be flexible to complete your orders quickly. For over 30 years, HRX has been offering the fastest international road transport services, leveraging our valuable experience, and offering our customers the best solutions.
Advantages of international freight transportation services
Even though international transportation of goods is carried out by various types of transport, cargo transportation by road remains one of the main and most demanded delivery methods. Why so? It is a good opportunity to:
Deliver goods quickly "door-to-door" to almost any destination.
Calculate the best route depending on the situation.
Deliver small loads as well.
Why choose HRX freight transport to Europe?
Reliability – no matter which country you need to deliver cargo to, you can be confident of its safety because our company employs experienced and competent professionals.
Professional experience – international freight transportation services are a complex area where competence, experience and reliability are highly valued. We have been providing reliable and fast transport services for over 30 years. You can trust us!
Flexibility and adaptation to the needs of your company – if you need international transportation of dangerous goods or freight forwarding and customs services, then we will offer the most suitable solutions for your company.
Customs services for international transportation
In addition to organizing international transport for your shipments, our staff can also expedite your freight shipments through customs. At HRX we are experienced with customs procedures and processes in various areas and can make sure that your shipments will get to their end destination smoothly. We will prepare and produce your customs declarations and present them to the appropriate authorities. If needed, we can also fill the Intrastat report for you.
If you have any questions regarding the delivery process, you can always contact our logistics specialists who will be ready to answer your questions and give advice.
Groupage cargo
Groupage cargo is the transportation of relatively small freight by several customers on one vehicle and one destination. Groupage cargo helps to reduce the cost of delivery of small-sized cargo. Advantages of groupage cargo:
Fast delivery – groupage cargo is delivered in the shortest possible time because of well-thought-out routes, everyday linehauls between HRX terminals and the high professionalism of HRX employees.
Cost-efficiency – when choosing the services of transportation of groupage cargo, you pay only for a certain place in the vehicle that your cargo takes. The total shipping cost is much lower than ordering the entire vehicle.
The possibility to deliver small consignments – since the groupage cargo does not have minimum volume requirements, you can profitably transport small loads.
What is the process of organizing groupage cargo?
Groupage cargo transportation is organized in several stages:
Consolidation of cargo in the warehouse, which may include cargo handling (repackaging, additional packaging, etc.).
Formation of a consignment and creation of an optimal route.
Preparation of all accompanying documentation.
Customs clearance (not required if the item is shipped in EU and domestically).
Delivery of goods to the customer.
For the transportation of groupage cargo, it is recommended to choose large and reliable companies, such as HRX, which has a large fleet of vehicles and can provide comprehensive services, including loading and unloading, cargo insurance, and other services.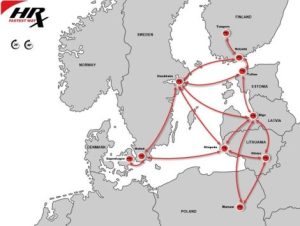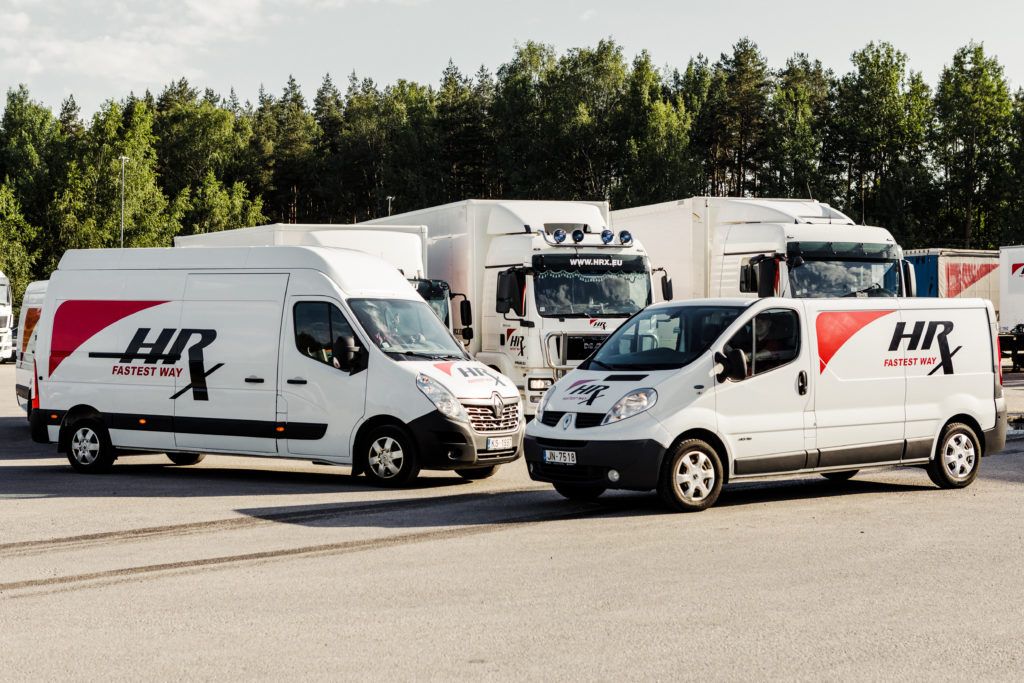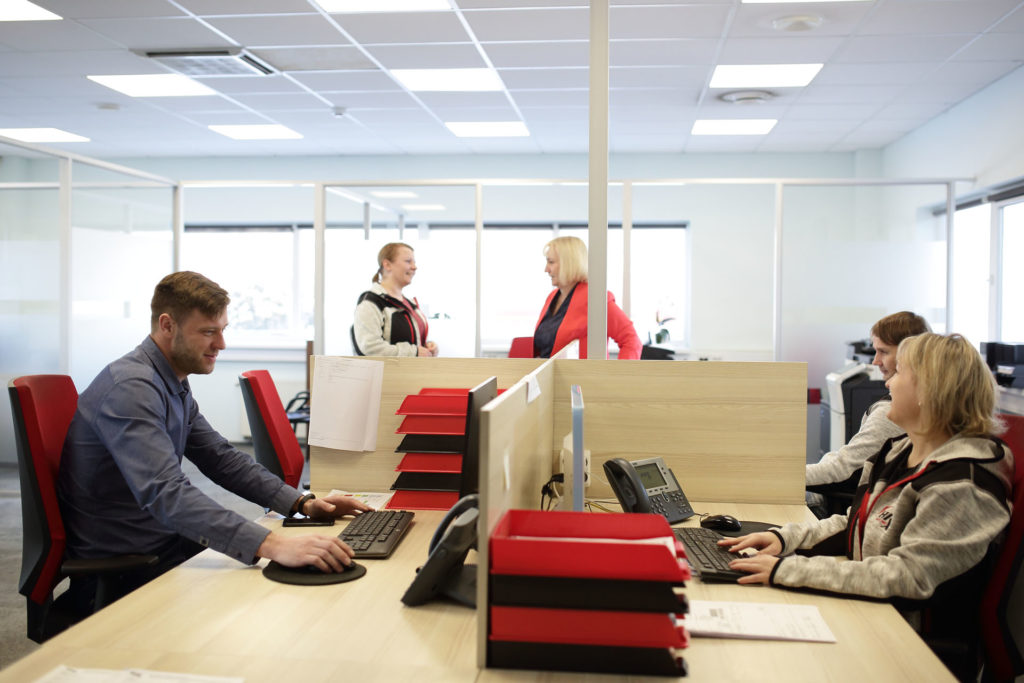 Frequently Asked Questions
1. What is international cargo transportation?
International cargo transportation is the movement of goods by any type of transport, where the place of departure and receipt of goods is in different countries.
2. What is the best way to ship the goods to Europe?
Today, various types of international delivery are available, but international road transport is considered one of the most affordable, easily tracked, and fastest types of delivery of various types of goods.
3. To which countries do HRX offer international road transport?
Freight transport to Europe is one of our main services. We provide fast and quality delivery to Finland, Sweden, Estonia, Latvia, Lithuania, and Poland, as well as from and between these countries. The range of HRX services also includes reliable cargo transportation in Latvia.
4. What are the most popular HRX international freight routes?
Our most popular routes are international road transport to/from Sweden and Poland. However, we also provide fast delivery from/to Lithuania, Estonia, and Finland.
5. How to order freight transport services to Europe in HRX?
If you need international transport services by road, use our simple and convenient online ordering system. However, if you have any questions, our reliable and experienced team is always ready to help.