The fastest trucking services in Latvia
Trucking services are one of the most popular types of cargo transportation for several reasons. Road transport is cost-effective, it allows you to control the freight throughout the entire delivery, as well as provide route flexibility and fast delivery, especially in case of domestic deliveries.
Our modern vehicles, terminals, and professional drivers will ensure timely freight transportation across the territory of Latvia. Others do what they can, and we do what you want!
Fastest deliveries in Latvia
Flexible freight delivery schedules and online tracking
Modern vehicles and our own terminals
Transportation of specialized and dangerous goods
Fast and safe trucking services in Latvia
Trucking services in Latvia are carried out on the same day, which allows us to offer our clients the fastest deliveries in the country. Our large and modern fleet of vehicles allows us to transport goods of almost any size quickly and safely.
In addition to standard freight transportation, we can provide temperature-controlled freight transportation, dangerous goods transportation, vehicle insurance, and CMR tracking. Choosing HRX services, you can always track your shipment in our online tracking system. If you want to transport valuable cargo, we can also offer transportation insurance to eliminate all possible risks. HRX local freight transport performs multiple loading and unloading operations throughout the day, which allows us to be flexible to ensure that your orders are fulfilled quickly.
Local freight transportation
We provide freight transportation every day throughout the territory of Latvia, but the most popular delivery routes are:
Trucking services in Riga and Riga region.
Riga – Daugavpils – Riga
Riga – Liepaja – Riga
Riga – Ventspils – Riga
Riga – Valmiera – Riga
Riga – Jelgava – Riga
HRX, one of the most popular and reliable transport companies in Latvia, offers the fastest deliveries also to other cities in Latvia. If you would like to know more about our delivery routes, please contact HRX representatives.
Express cargo delivery by road
Express cargo delivery by road is a very convenient and functional way of delivering goods, which has the following main advantages:
Possibility to deliver cargo "from door to door".
Flexibility in changing the route if there is such a need.
Opportunities to create optimal routes.
The ability to deliver cargo to almost any place.
Versatility and the ability to transport goods of different sizes to the needs of your company.
One of the most important reasons most companies choose trucking services is because they are cost-effective. Freight transportation by road has the optimal ratio of price and delivery time.
Trucking services are a popular delivery solution not only within one country but also abroad. One of the most professional transport companies in Latvia is HRX. Our range of services also includes international transport services if your company needs the fastest deliveries from/to and between Lithuania, Latvia, Estonia, Finland, Sweden, and Poland.
The fastest domestic deliveries and flexible schedules
Domestic deliveries in Latvia, offered by our company HRX, are carried out on the same day of the order. The delivery of goods also depends on the distance. The shorter the distance to the place of delivery of the cargo, the faster and cheaper it can be delivered. Therefore, to find out more about prices and delivery schedules, contact our company representatives!
Why choose HRX local freight transport?
The safety of your cargo – no matter what destination the freight transportation is required to, you can be confident in the safety of your cargo, because HRX employs competent and experienced professionals.
Adaptation to the needs of your company – if you need specific freight transportation, such as transportation of goods with controlled temperature or dangerous goods transportation, or warehouse storage of goods, then we will offer the most suitable solutions for your company.
Reasonable prices – we try to offer our clients the best local and international transport services and prices. Contact HRX specialists to find out the cost of transportation to the required destination.

If you have any questions about the delivery process, you can always contact our logistics specialists who will be ready to answer your questions and give advice.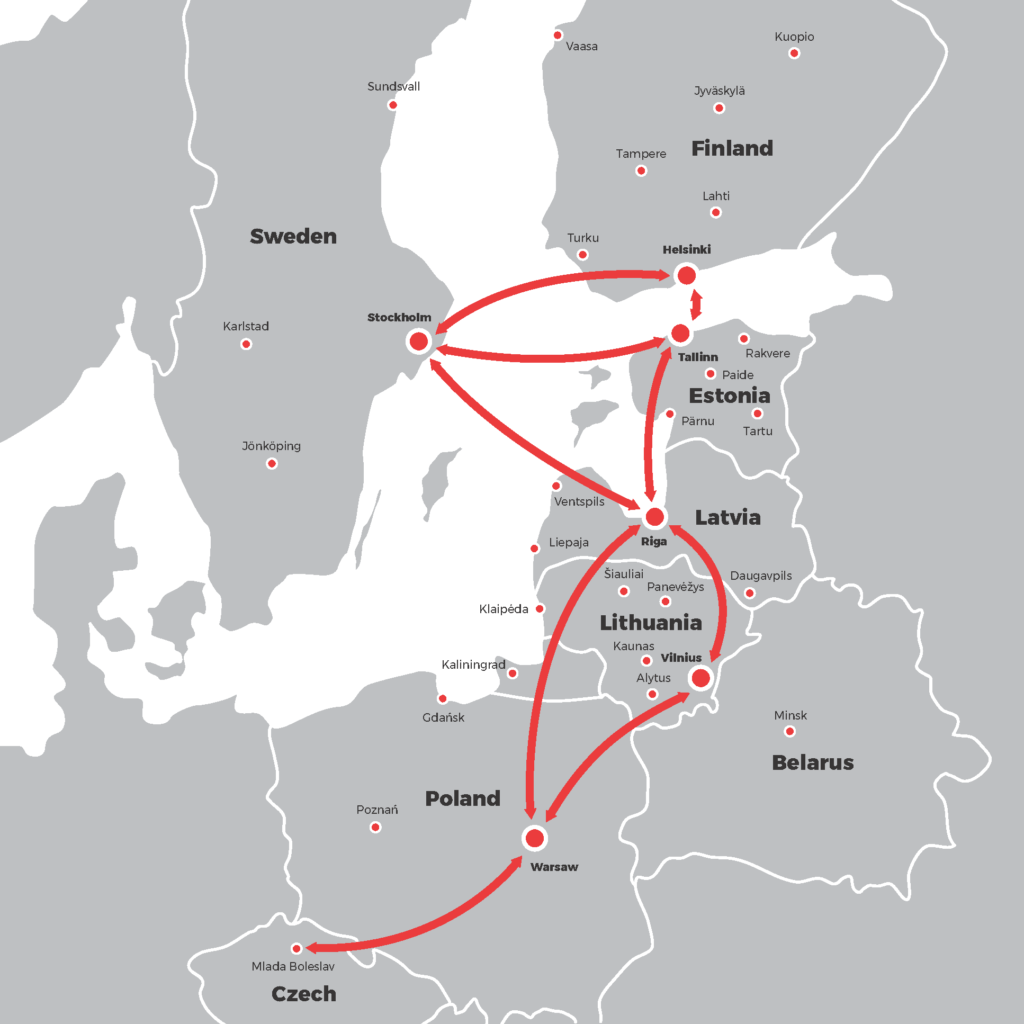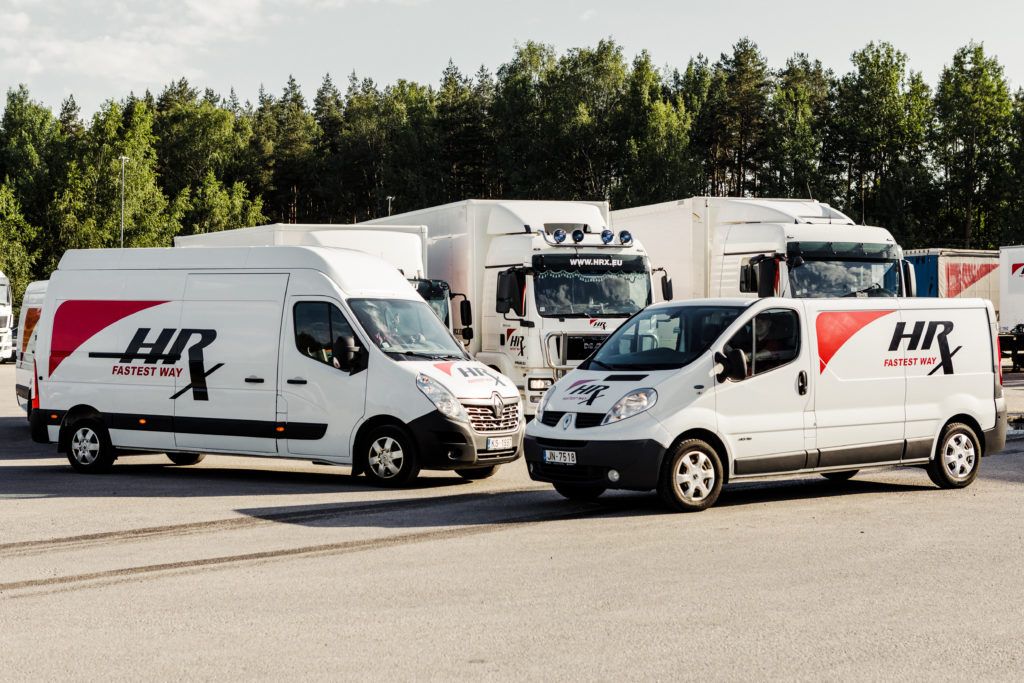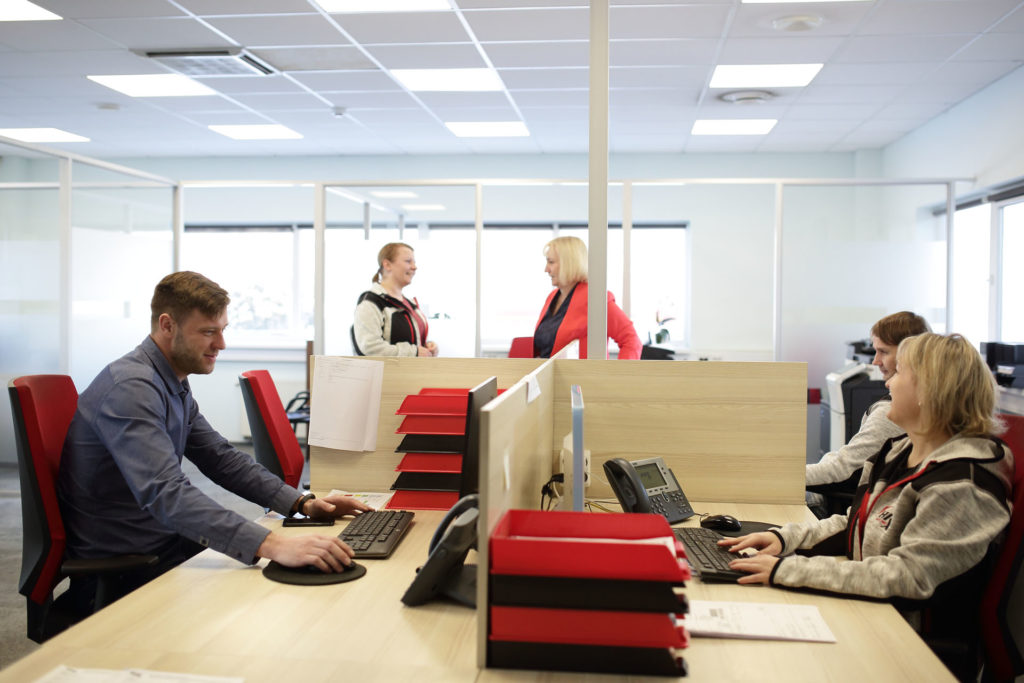 Frequently Asked Questions
1. What is local freight transport?
Local freight transport or local deliveries are performed if you need to transport goods or other types of cargo from one place to another within the same country.
2. Does HRX offer trucking services to other countries?
Yes, HRX has been carrying out international trucking services for over 30 years, which allows us to offer the best solutions in the transportation of goods and other cargo not only in Latvia but also to other European countries.
3. How to order freight transport services in Latvia?
If you need cargo transportation such as pallet shipping in Latvia, it is very convenient and simple to make the order on our online system. However, if you have any questions regarding making the order, our reliable and experienced team is always ready to help.
4. What local freight routes does HRX offer?
The list of the most popular HRX directions includes express cargo delivery in Riga and Riga region, as well as to all cities of Latvia: Riga – Daugavpils – Riga, Riga – Liepaja – Riga, Riga – Jelgava – Riga, and other routes. The cargo is delivered daily within one day.